Peter Brennan – Chairman and Finance Director
BSc, PhD, CF.APMP
Peter has 40 years' experience in both public and private sector procurement and tendering, at both national and international levels. In recent years Peter has carried out projects for Government Departments, the Oireachtas, State Agencies, Local Authorities, the European Commission and a wide variety of private sector clients.
Peter's areas of expertise include evaluation studies, strategic planning and public procurement policy.
Peter is a member of the Association of Proposal Management Professionals (APMP) and is a regular speaker at its international conferences. In addition, Peter was a keynote speaker at last year's Forum on Public Procurement conference. He successfully lobbied Government to have the rules changed so that SMEs get a better opportunity to tender for government contracts; Circular 10/10 issued by the Department of Finance is based in good measure on his proposals.
As well as being Chairman of Bid Management Services, Peter was President of the Dublin Chamber of Commerce in 2010. He is also Chairman of the Institute of European Affairs Climate Change Project, a Fellow of the Institute of Management Consultants and Advisors, and an active member of the Institute of Directors and the Small Firms Association.
Mary O'Halloran – Bid Specialist
CSP – Certificate in Strategic Procurement

Mary O'Halloran, former Key Account Manager with the Office of Government Procurement (OGP) has over 30 years' experience working in the Irish public service, specialising in public procurement since 2007. In her role as Procurement Manager her focus was to secure maximum value for the largest consumer in the country – the public service.
Through targeted research and the devising of competitive strategies she has oversaw the establishment of contracts exceeding €50m (out of a total budget of €500m) while ensuring all spend is compliant with both national guidelines and EU Procurement Directives. Mary has delivered highly successful education programmes for both buyers and suppliers who wish to become involved in public service procurement competitions. She has delivered training on public procurement to buyers across the public service and provided procurement advice services to many public sector clients across the country. She is also an accredited commercial and workplace mediator and qualified trainer.
She also has a Certificate in Strategic Procurement from both the Institute of Public Administration and also more recently from the Law Society of Ireland. She was an approved trainer and mentor under the Go-2-Tender programme and has extensive experience providing bid tender services to firms nationally.
Roisin Mallon – Bid Specialist
BSc. Hons, LCGI, CPP.APMP

With fifteen years' experience, Roisin specialises in Bid Management and coaching, in both the commercial and public sectors.
Having begun her career with an Indian conglomerate, Roisin has extensive experience in offshore and nearshore methods, as well as UK-centric bidding. Over the past number of years, she has worked with small local firms through to large UK firms, enabling them to deliver world-class bids, and ultimately, win more business. Contributing to her varied experience, Roisin has worked on projects in the UK, Ireland, the USA, Holland, France, India, Vietnam, South Africa, Nigeria, Ghana, and Australia to name a few.
Roisin is an accredited member of the Association of Proposal Management professionals (APMP), and has been involved in the UK Board for some years, as well as being a registered mentor for others working towards accreditation. She is the only person in Northern Ireland, and one of 55 worldwide, to be accredited to Professional Level by the APMP.
Sorcha Kelly Doyle – Office Manager
Diploma in Business Management
With a diploma in Business Management, Sorcha has worked in a diverse range of businesses over the last 20 years. Sorcha is responsible for office management, using her excellent communication, organisational and time management skills. Sorcha is able to prioritise tasks and works well under pressure. She has the skills and ability to liaise with both the Bid Management Services team and our valued clients. Sorcha was also involved in developing, implementing and maintaining the company's ISO accreditation.
Sheila Ryder – Bid Specialist
BComm, MAcc, MA Creative Writing
Sheila has worked on bid proposals and funding applications in Ireland, UK and Europe for over 12 years across a diverse range of sectors including enterprise, education, community, media, arts and training for employment. Her unique set of creative and business attributes has earned her a reputation for delivering successful innovative submissions and having an excellent understanding of the different styles and needs of individuals.
Sheila is an experienced business trainer and mentor specialising in business development. She has delivered contracts for Irish Enterprise Boards, Business London, South East England Development Authority, European Regional Development Fund and the Greater London Authority. She is also an experienced project manager with specific expertise in creating and delivering enterprise training, arts and community projects.
Michael Gerner – Bid Specialist
CF.APMP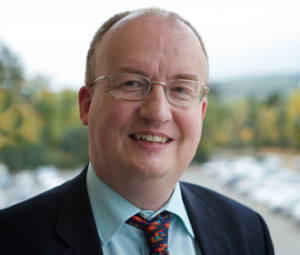 Michael has over 16 years' experience as a bid manager, bid writer, trainer, mentor and consultant. Having successfully managed proposals of up to €300M, he brings creative flair, a methodical approach and vast experience to all his assignments. Michael's service delivery experience includes the USA, Caribbean, Ireland (North and South), the UK, Europe, Middle East and Asia Pacific. He is passionate about helping people to write better bids.